All you need is… a smart and safe home
Now that we are at home more than ever, it is needless to say that feeling safe in our homes is invaluable. And even when you are not at home, you want to be sure that your place is protected from unwanted visitors. The new Full HD Nedis® Smart IP camera can provide this safety since it will guard your property even when you are not there.
Flexible and wireless safety
This very flexible and wireless outdoor security camera does not require any cables, power outlets, or drilling holes through the walls of your house. You just need to charge it, mount it, connect it to your Wi-Fi, and it is ready to protect your place. When there is movement outside, your smartphone immediately receives a push notification. This way you will be connected at all times, on any location.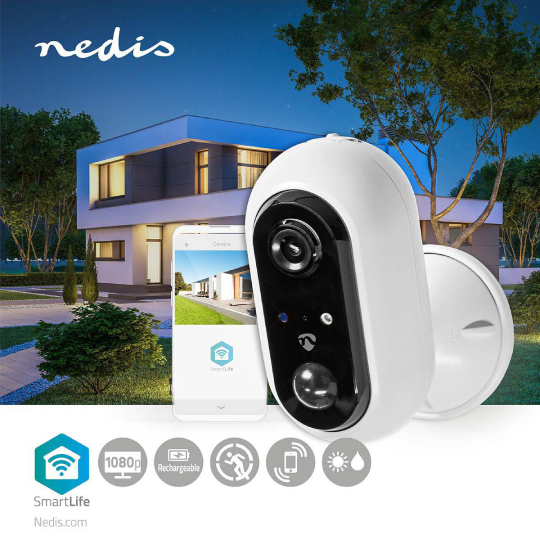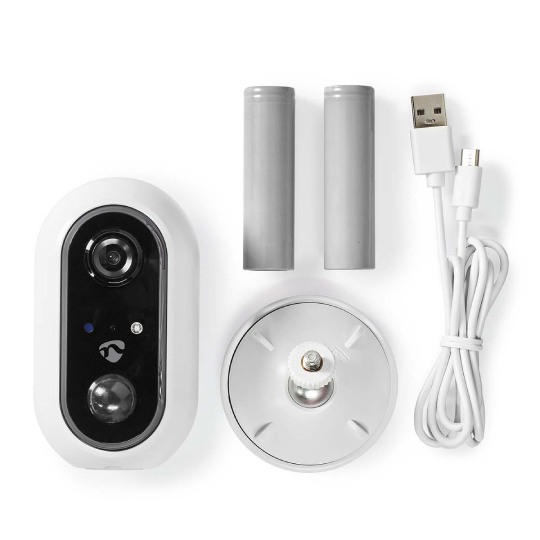 High quality camera
In addition to the user-friendliness of this camera, the built-in two-way communication system offers the possibility to have a conversation with someone standing outside. The Full HD resolution (1920 x 1080 pixels) ensures razor-sharp images, even at night its sight can reach to 10 meters. You will never have any problems with storage since the system has a spacious internal memory of 16 GB and the images are automatically moved to your cloud or micro SD.
Nedis SmartLife
This Full HD Nedis® Smart IP camera is one of the many SmartLife items from Nedis, including a wide and ever-growing range of products, such as bulbs, switches, sockets, sensors and cameras - all of which can be controlled with an easy to use and intuitive app. Whether you are looking for a single smart lamp or socket, or want to automate your entire home, discover how accessible smart technology is today.